The Enterprise Europe Network (EEN) was created as an initiative of the European Commission to support SMEs in creating conditions for business expansion in the European market, launching their own products/services or transfer of technology from abroad.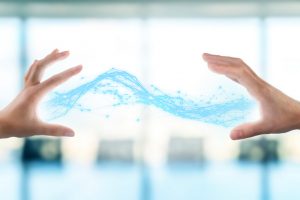 The network has more than 4000 associates and consists of three component activities which support entrepreneurs. It is within this complex network that scientists and innovators in the area of the eastern Croatia can offer their innovations, knowledge and experience on the international market with the help of Technology Development Centre TERA Tehnopolis Ltd. Also, entrepreneurs can obtain new technologies from all over the EU. Except TERA, EEN network consists of other regional partners: Technology Park Varaždin for the north-western area of Croatia, Porin Rijeka in Istria and Primorje, Technology Transfer Office Split in Dalmatia and HAMAG-BICRO – coordinator of activities related to technology transfer in Zagreb and central Croatia. The initiative for the establishment of this network and involvement of Croatia in EU projects was started by Croatian Chamber of Economy as Network coordinator.
The EEN Network is the most important support structure in Europe. It is based on the concept of "all services in one place" (one-stop-shop) and it is available to entrepreneurs free of charge.
Some of the services you can use in the EEN Network:
Participation of TERA Tehnopolis in the EEN network made it possible for all activities that were carried out in the area of technology transfer at the local level, to be available also for the area of international technology transfer.
For additional information about the project you can contact reception office of TERA Tehnopolis in Osijek, Croatian Chamber of Economy and other regional centers, depending on the region you belong, where they will direct you to the support services available to entrepreneurs, innovators and scientists.