Protection and management of intellectual property in cooperation with State Intellectual Property Office.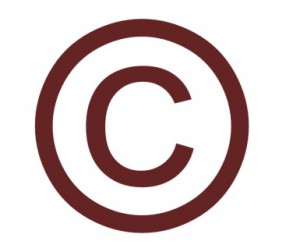 Intellectual property protection (IPR) is becoming increasingly common term in our everyday environment and business. It means protection of tangible and intangible rights stipulated by regulations. Entrepreneurs are interested in them because holders of intellectual property are entitled to time-limited monopoly on the commercial exploitation of their work, which means that in a certain period of time no one can use any copyrighted work without permission of the author or the owner. Activities in the field of intellectual property rights are exercised by the state government or the State Intellectual Property Office headquartered in Zagreb.
Intellectual property includes copyrights, related rights and industrial property rights.
Copyright is an exclusive right of the author to access their literary, scientific or artistic works as well as works from other areas of creativity; related rights in a similar way affect the rights of performers, phonogram producers and broadcasting of radio and television.
Industrial property includes rights that help manufacturers protect their business interests, market position and resources invested in research, development and promotion from their competitors.
Some aspects or characteristics of a product can be protected by one or more forms of intellectual property, which complement each other. The patent protects a new solution of a technical problem, an industrial design protects the new external shape or appearance of the product, and registered trade mark protects a sign which serves to distinguish it from similar products and/or services on the market.
It is even possible to protect geographical indications and designations of origin (eg. Pag lace) and topographies of semiconductor products, which is rarely used form of protection in Croatia.
Market success is achieved with the use of new technologies and innovations. Tera Tehnopolis is a registered representative with the State Intellectual Property Office since 2005. Within services, TERA offers a complete support in the process of protecting intellectual property.
Through its activities, Tera Tehnopolis seeks to strengthen the awareness of entrepreneurs about the importance of intellectual property and its protection. Until now, TERA represented clients in more than 100 protection procedures. Protection of patents, trademarks and industrial designs is not only a realization of entrepreneurial innovative step, but also a way to enhance competitive advantage of the enterprise. Practical examples showed that entrepreneurs need to be aware of the rights and obligations that arise from intellectual property and also to invest in the protection of their brands.
"Small" entrepreneur often sees himself as not interesting to his competition, which is incorrect. Clients faced with a warning of pending charges and claims for damages in hundreds of thousands of kunas if they don't stop    their activities, contacted and asked for help. Two of these examples came from Slovenia, which confirms that Croatian entrepreneur is not unnoticed in the domestic market from foreign competition. With a timely trademark protection client would not give an inducement for the said complaints and would avoid unnecessary complications. So do not underestimate the value of intellectual property, and more about its importance you can find out in the offices of Tera Tehnopolis Ltd.
If in a doubt about the importance of intellectual property, the manner and extent of protection and its application in business or commercialization opportunities of already protected intellectual property, you can seek help of EEN (Entreprise Europe Network) partners.
IPR HELPDESK

During the year 2013 Tera Tehnopolis Ltd. did some extensive preparations to make sure its entrepreneurial support that it provides to its tenants and clients, is in line with the business in the European common market. Croatian accession to the European Union, the need appeared for additional development tasks related to the protection of intellectual property. The protection of trademarks on the entire territory of the EU is possible through CTM – Community Trademark, while the protection of designs is possible with CD – Community Design. So far OHIM – Office of Harmonization of the Internal Market, registered more than 800,000 trademarks and nearly 700,000 designs.
Latin America IP SME Helpdesk

The Latin America IP SME Helpdesk is a free of charge first line service whose main focus is to improve the awareness, management and protection of Intellectual Property (IP) assets of EU SMEs and SMEs from the Associated Countries that operate or intend to access the Latin American market.
How can European SMEs benefit from the Helpdesk?
The Helpdesk provides free, expert and confidential IP advice on topics such as trademark registration, patent application, design registration,… as well as different resources for learning how to manage Intellectual Property Rights in Argentina, Bolivia, Brazil, Chile, Colombia, Costa Rica, Cuba, Ecuador, El Salvador, Guatemala, Honduras, Mexico, Nicaragua, Panama, Paraguay, Peru, Uruguay and Venezuela.
The Helpdesk also organizes and participates in trainings and trade fairs all around Europe and Latin America, giving EU SMEs the opportunity to meet face to face with IP experts.
The Latin America IP SME Helpdesk is an initiative of the European Commission.